When it comes to fashion, retro is in. Right now, throwbacks to the 1950s, 1960s, and 1970s are trending in menswear, women's clothing, and even home decor. Here's a blast-from-the-past guide to retro readers then and now. Pull out those vintage pairs from your closet (make sure to wipe off the dust!) — and snag a few newer pairs this season, too!
1950s Eyeglasses
Marilyn Monroe's 1950s cat eye glasses were surely an inspiration for these modern cat eye frames worn by the lovely Meryl Streep.
Browline reading glasses are currently trending, as seen on David Beckham on the cover of Fantastic Man. The style was popular in the 1950s, when James Dean and Malcom X wore the style. (They're made popular today with TV shows like Mad Men, too!)
1960s Eyeglasses
Anne Hathaway channels the style of 1960s musician Nana Mouskouri with a pair of black-rimmed readers.
Thick wayfarer reading glasses are the glasses of choice of Tom Hanks, as they were of Woody Allen in the 60s.
1970s Eyeglasses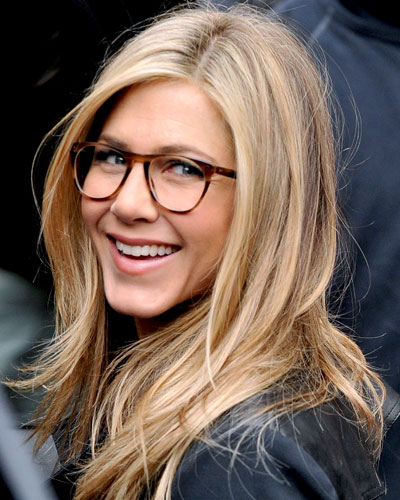 Wonder Woman Lynda Carter wears oversized 1970s tortoise frames. Now, TV icon Jennifer Aniston sports a similar tortoise style.
Who can forget Charles Nelson Reilly from '70s game show Match Game? Those iconic glasses are an inspiration today for actors like Robert Downey Jr.
Image sources: REX USA/Masatoshi Okauchi/Rex staree.com, justjared.com, instyle.com